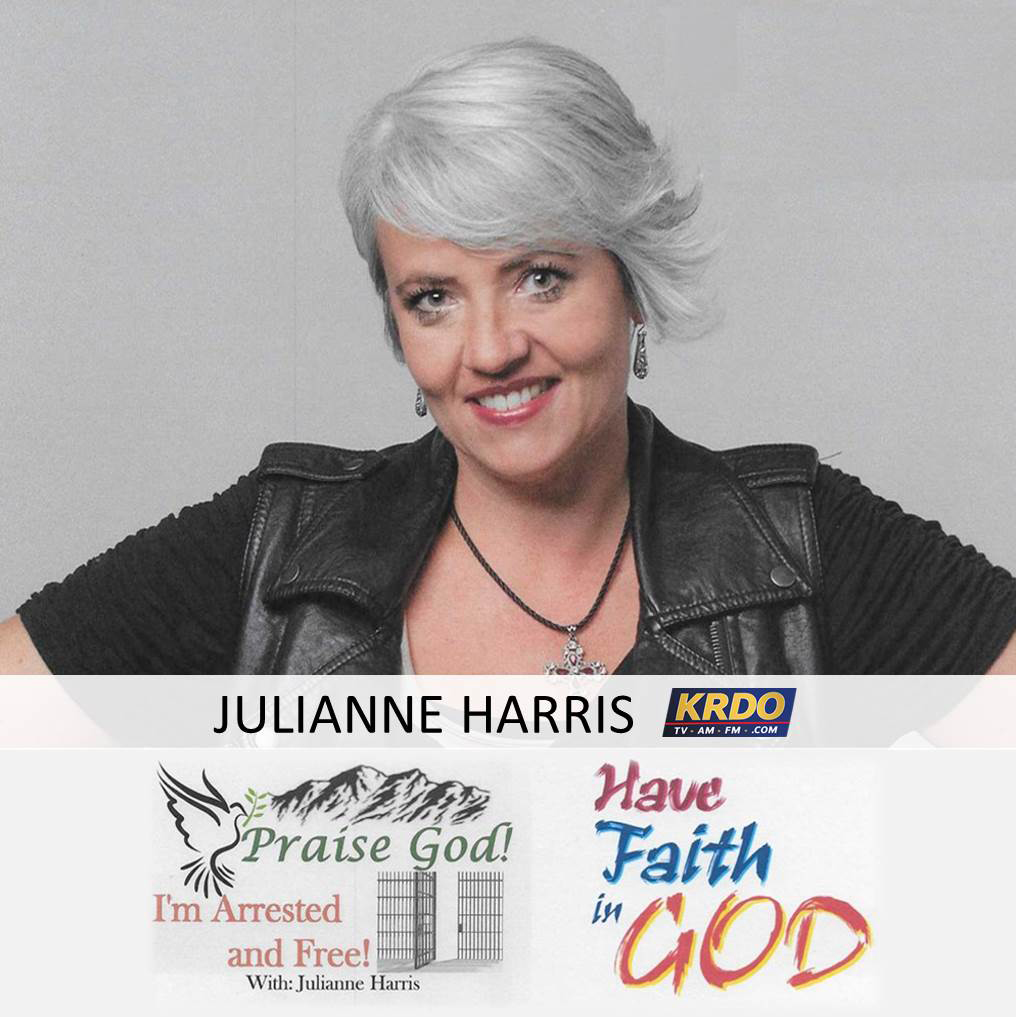 Julianne, continuing in her new day and time of Sunday morning at 6:30, shares more of "The Road to Revelation of Righteousness".  Are you talking to God one-on-one?  Julianne will help you see and understand how we tend to complicate our walk with God. 
Watch: Julianne Harris, "The Inside Story"
---------------------------------
NEW DAY AND TIME!
Praise God!  I'm Arrested and Free with Julianne Harris airs Sunday mornings at 6:30 on the KRDO Netowrk at 105.5 FM, 1240 AM and 92.5 FM.  Listen live at KRDO.com and on-demand at KRDO.com, click on the Radio tab and and select Podcasts.  
Listen Now: