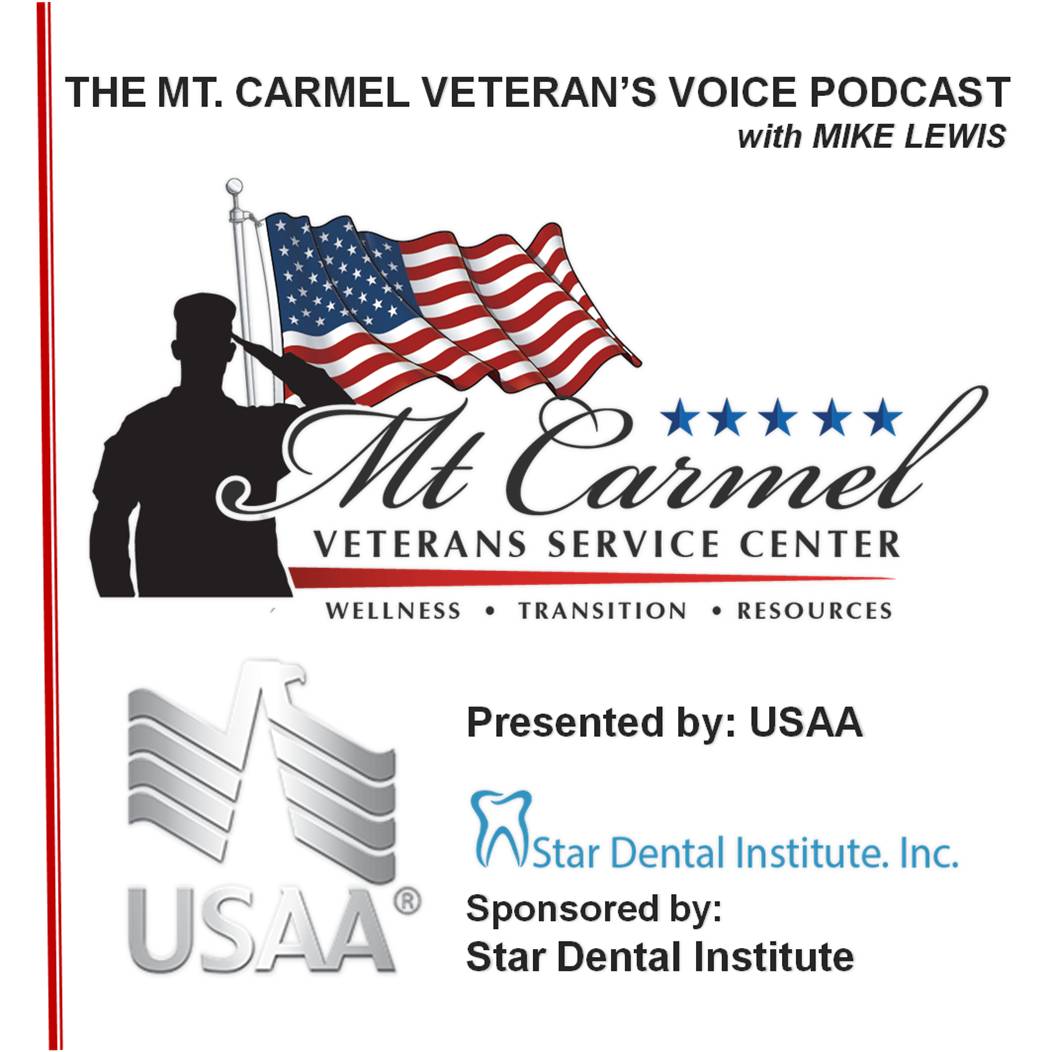 In Partners on Point
Dana Hagood, Executive Director, Human Resources for the USAA Colorado Springs Campus

Amazingly successful job fair last month – helped a lot of people – lots of Veteran, newly-transitioned military, and military spouses!
At a time of historically-low unemployment (3.7%), more than 1,300 attended that event!
And USAA is set to do it all over again on Dec 1 at the USAA Campus
Featured Spotlight
Mt. Carmel is all about the power of collaboration to help veterans, military and their families. Have we got a story for you! Meet Army Veteran Harold,with an amazing story.
**His life is changed today because of these two organizations:  
Marshall Bosworth, El Paso County Veterans Service Officer
*El Paso County Veteran Services Office – provides incredible service to veterans
*Their Mt. Carmel office is the most popular partner in the building
Alex Gonzales, Mt. Carmel Supportive Services Team-VA Work Study/Navy Vet & CTU computer engineering student
Army veteran: served as a forward observer to direct fire, led security missions, conducted detention operations, operated heavy vehicles and led teams responsible for feeding troops
Struggled 5 years; and then a devastating event before Xmas- 2017 – what happened?
Separated from family & relocated to Colo Springs to find work
Struggled *hard* until October; Car repossessed & homelessness
Referred to Mt. Carmel this October; Received emergency assistance *AND*
Alex helped launch a re-look at VA benefits; County provided recommendations
El Paso County VSO David Donohew Identified major & multiple SNAFUs
Long overdue VA benefits paid less than 30 days later – major life impact!
Today: Working with Pikes Peak Workforce Center Financial Counselor to credit & buy a home for his family.
Happenings:
USAA JOB FAIR: Dec 1 & USAA CAMPUS
Mt. Carmel has been named to Indy Gives 2018!
An incredible opportunity for the community to show support
They are a non-profit organization
Community support is crucial to all programs
The non-profit has directly impacted nearly 5,000 clients through more than 20,000 client visits since 2016.
Please visit: indygive.com *OR* veteranscenter.org to learn more!
------------------------------------------------
The Mt. Carmel Veterans Voice podcast presented by USAA and sponsored in part by Star Dental Institute publishes the second and fourth Saturday of each month.  Veteran's Voice features success stories from Military, Veterans and their families; highlights resources available to all military, veterans and their families and offers military themed news, updates, information and resources.
Veteran's Voice is FREE and available to download and listen on-demand, any time.  Get the podcast at: krdonewsradio.podbean.com