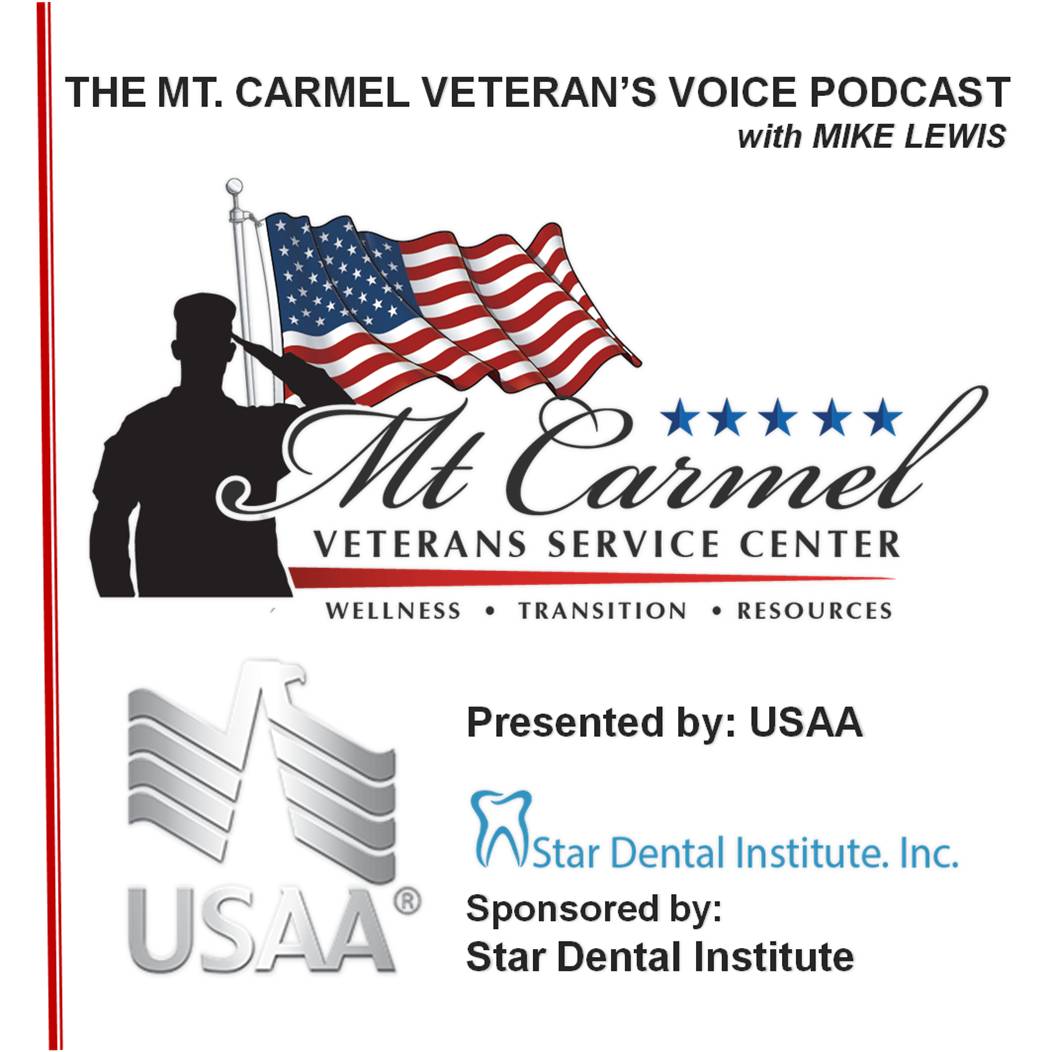 Partners on Point
Kent Fortune, Regional Vice President of the USAA Campus in Colorado Springs
Huge Job Fair on Dec 1, at the USAA Colo Springs campus!  Ahead of job fair, Mt. Carmel & their partners can help with resumés, LinkedIn & elevator pitch to ensure Job Fair Success and maybe a USAA opportunity!
Featured Spotlight
Lindsey Holt, Director of Stewardship for Together We Smile
Veterans Voice Podcast is sponsored by Star Dental Institute.
Star makes significant social impact through its non-proft, "Together We Smile".  Together we Smile held a major outreach event with significant impact, improving the lives of 50 Pikes Peak residents during their advanced dental surgery course, Oct. 9 through 12.
The training was attended by 10 doctors from around the US and provided the latest industry procedures and technologies for new and replacement dental implants at Star's 21st Street Clinic in Colorado Springs.  The effort provided 50 surgeries donated with an estimated value of $140K.
Special Guest
Mt. Carmel Community Champion Randy Gradishar
Denver Broncos #53, All-American "Orange Crush" Defense.  Broncos named him their 2018 Salute to Service Nominee.  Randy was at Mile High Stadium, on the field rallying the team and fans this past weekend.
Happenings
Excited to be part of Indy Gives 2018!
An incredible opportunity for the community to show support.  Mt. Carmel Veterans Service provides career and transition assistance, behavioral health and wellness, supportive services, connection to community resources, and safe event space for veterans, military members and their families.  Our non-profit has directly impacted more than 4,200 unique clients in the Pikes Peak region through more than 20,000 client visits since 2016.  Please visit: indygive.com to learn more!
Information and Event Registration

Online: Veteranscenter.org – check out the calendar – events & services every day/every weekend for veterans, military & their families!  Call us at: (719) 772-7000.  Visit in person: 530 Communication Circle (Off 8th Street)