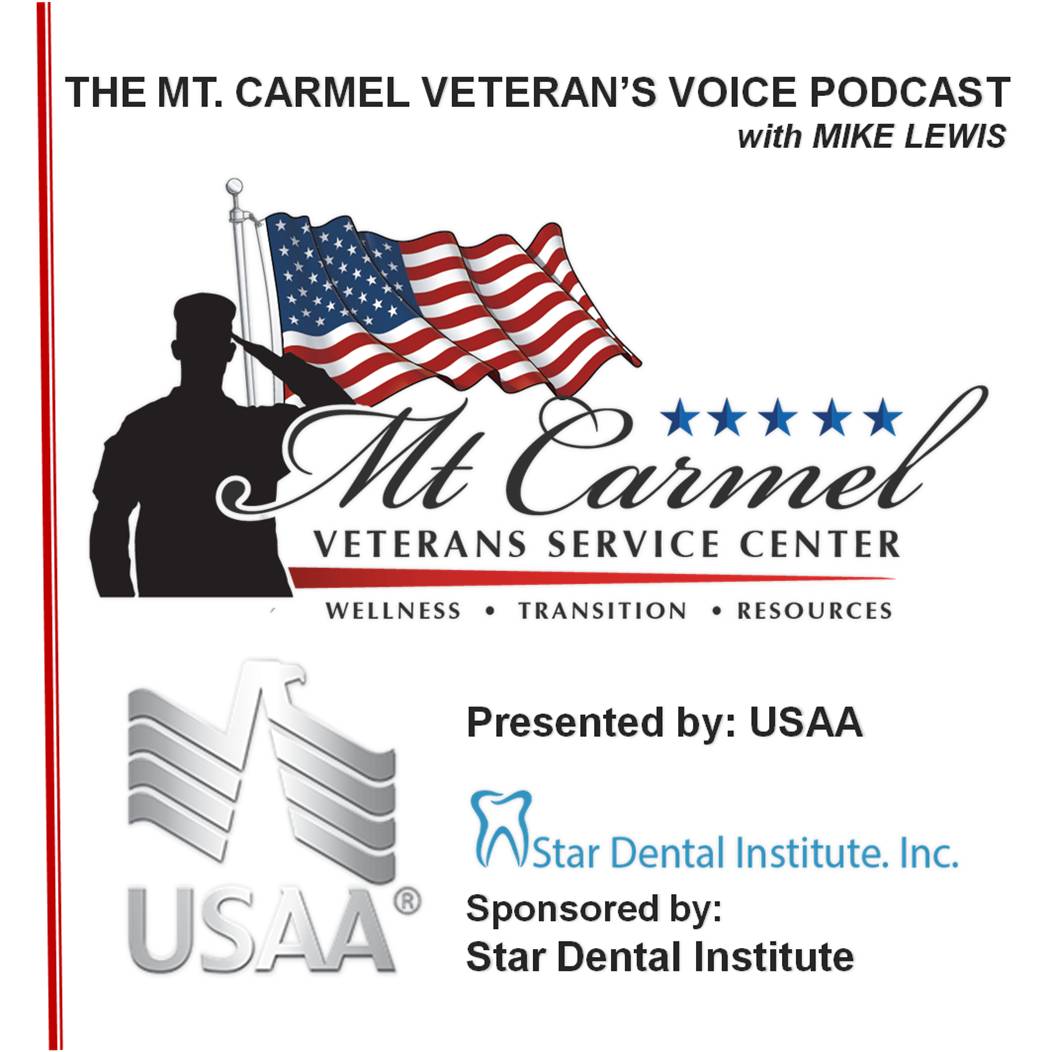 Welcoming Special Guest Host Nanette Brede, Director of Prep Connect 360
In Partners on Point:
Prepping for the big USAA Job Fair & Other Career Opportunities
Daniel Martinez, Mt. Carmel Director of Employment & Transition Programs

What jobseekers should be thinking about ahead of a job fair
What services Mt. Carmel provides in this area? (and for who)

Aaron Kiewicz, Leaderquest Employment Development Manager (Mt. Carmel partner & veteran)

Significant role helping Mt. Carmel ensure clients with LinkedIn Readiness
Key partner connecting clients to Cyber career opportunities (major careers sector)

Dan Maxwell, Transitioning U.S. Army Soldier & Mt. Carmel Client

Share his story/transition into civilian life & our local workforce in second segment
Mt. Carmel Employment & Transition Program
Numerous career programs/veterans/family members of all eras
Prepare for success: Mock Interviews, Resume development

Partner collaboration: PC360 program w/assistance from Leaderquest w/LinkedIn
Featured Spotlight:
Meet Mt. Carmel Client Daniel Maxwell, employment-ready and transitioning from active duty service.
In Happenings:
Oct 24 – USAA-sponsored Oct 24 Job Fair at the Chapel Hills Event Center.
Open to Transitioning Military, Veterans and Military Spouses
Carmel & partners will help jobseekers prepare for success
Top regional/national employers in hottest job sectors (190+ employers signed up!)
14 Oct: Warrior 1st Car Show, benefitting veterans, 9am-3 pm at Mt. Carmel, Car owners/vendors call: (720) 725-4619
16 Oct – 10 a.m. – 2 p.m. - Construction and Trades Job Fair at Mt. Carmel
Excited to be part of Indy Gives 2018!
An incredible opportunity for the community to show support
We are a non-profit organization
Community support is crucial
Please visit: indygive.com to learn more!
For information and event registration for these and more:
Online: Veteranscenter.org
Call: (719) 772-7000
Visit in person: 530 Communication Circle (Off 8th Street)