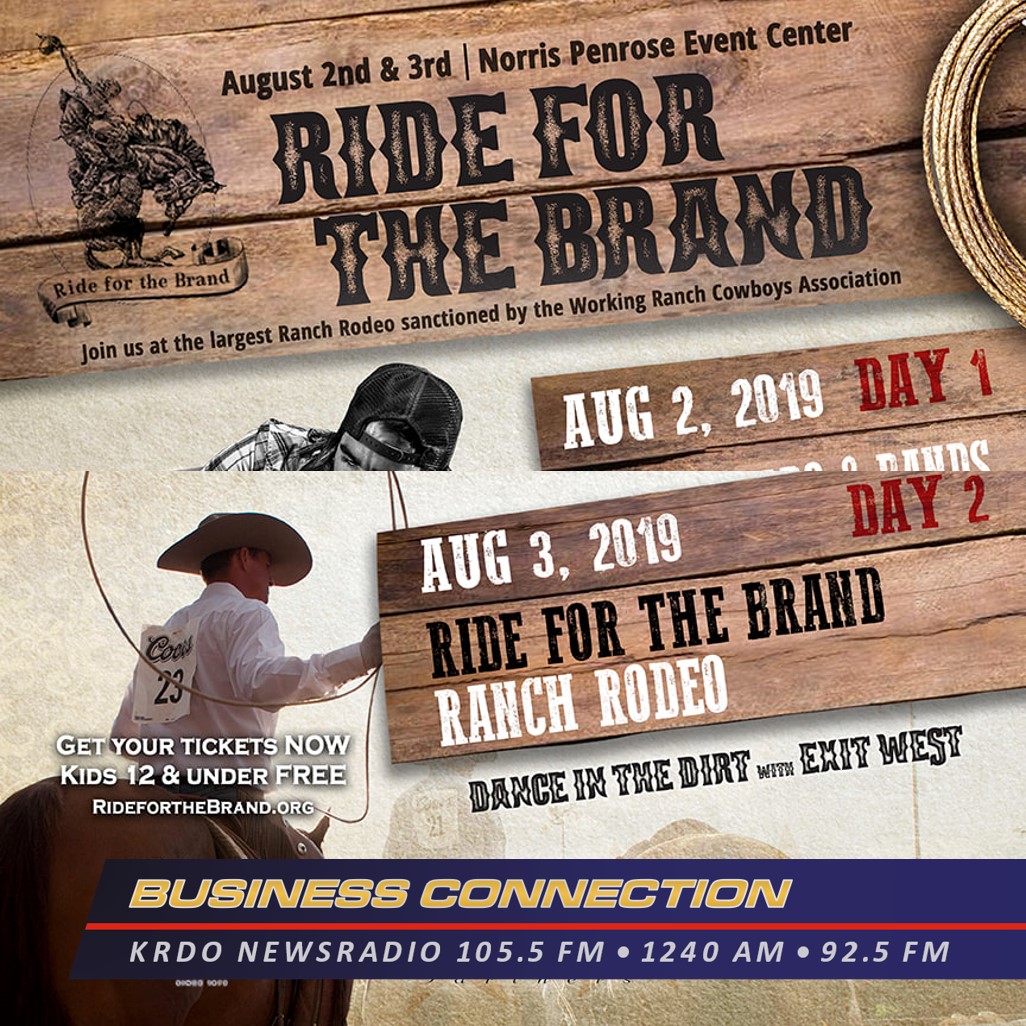 Ride For The Brand Ranch Hand Rodeo is Back, and Better Than Ever!  Friday, August 2nd and Saturday, August 3rd!
Ride for the Brand Board member, Greg Budwine, tells you how you can get two full days of entertainment and support the Cowboy Crisis Fund starting with a concert featuring featuring Cody Canada and the Departed, Adam Hood and Ashlee and the Longshot Revival on Friday, August 2nd.
Then, join us for the annual Ride For The Brand Ranch Rodeo on Saturday, August 3rd!  Proceeds benefit local ranchers and their families through the WRCA Foundation's Scholarship Fund, Cowboy Crisis Fund & Wildlife Relief Fund along with local military charities.  After the rodeo, join local artist Exit West on the arena floor for our annual Dance in the Dirt!
Listen Now: