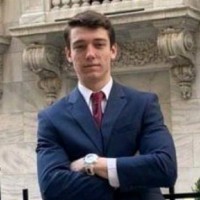 International oil benchmark Brent crude, which reached nearly $139 a barrel overnight as the market reacted to the possibility of a ban, was up 6.94% at $131.76 at 10:30 a.m. EST. The shift was reflected in the Dow Jones Industrial Average plunging more than 680 points, or by more than 2%.
The U.S. imported about 672,000 barrels a day from Russia in 2021, roughly 8% of the total U.S. of oil and refined products, according to the Energy Information Administration. 

Today

's ban announcement by US President Joe Biden on Russian oil, gas, and energy imports will increase prices on these commodities - the second-biggest jump in 30 years – stressing market volatility. Founder & CEO of Quant Data, Mr. Hiesinger is a market analyst with extensive experience in observing market fluctuations.