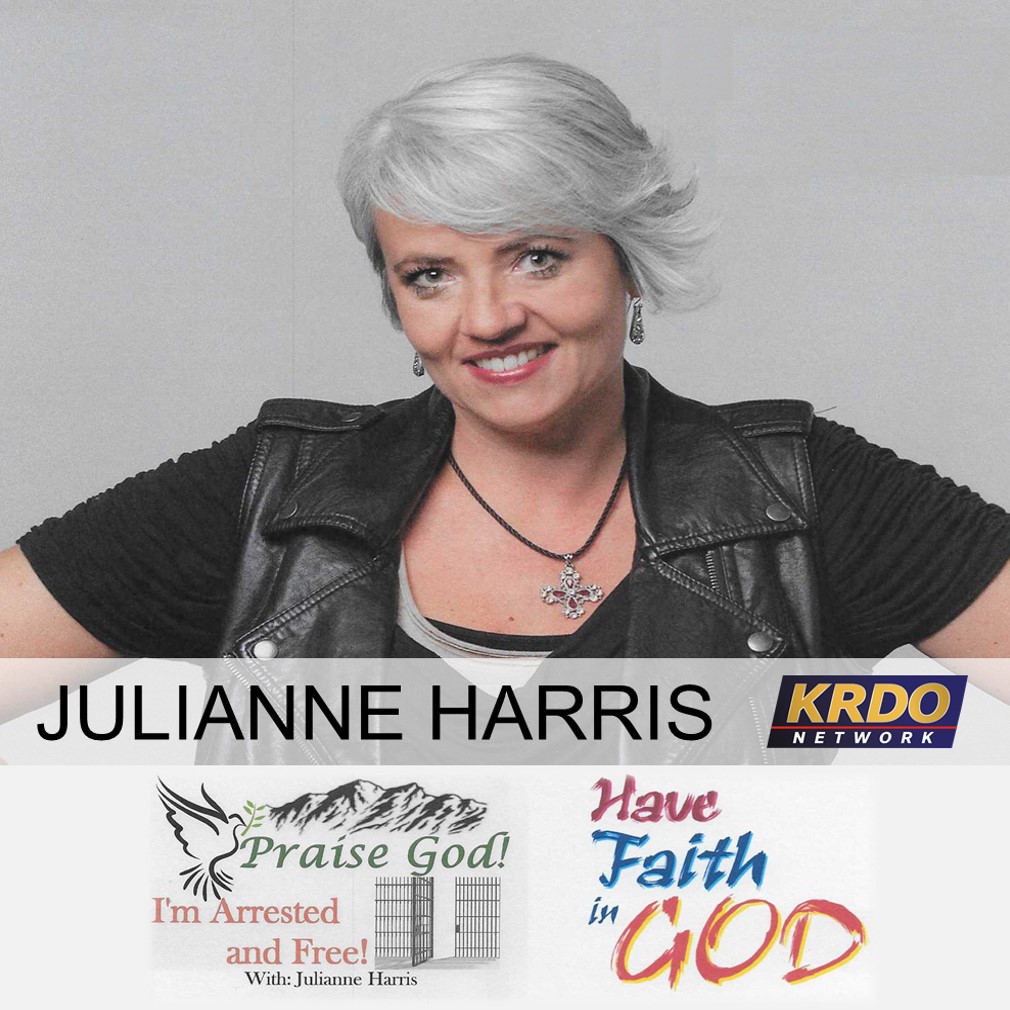 Do you know what God is calling you to do for your life?  Do you understand what unconditional means?  Julianne will answer these questions and help you to understand.  "The Hope of God's Calling" is this the theme for this edition of Praise God! I'm Arrested and Free. 
Watch: Julianne Harris, "The Inside Story"
---------------------------------
NEW DAY AND TIME!
Praise God!  I'm Arrested and Free with Julianne Harris airs Sunday mornings at 6:30 on the KRDO Netowrk at 105.5 FM, 1240 AM and 92.5 FM.  Listen live at KRDO.com and on-demand at KRDO.com, click on the Radio tab and and select Podcasts.  
Listen Now: